If you have any problems, please contact us on Twitter! Minecraft android-ons In this tutorial we will show you how to download and install addons for Minecraft Pocket Edition on your Android device. Some add-ons are downloaded as a . These new file types automate the process of installing add-ons and maps.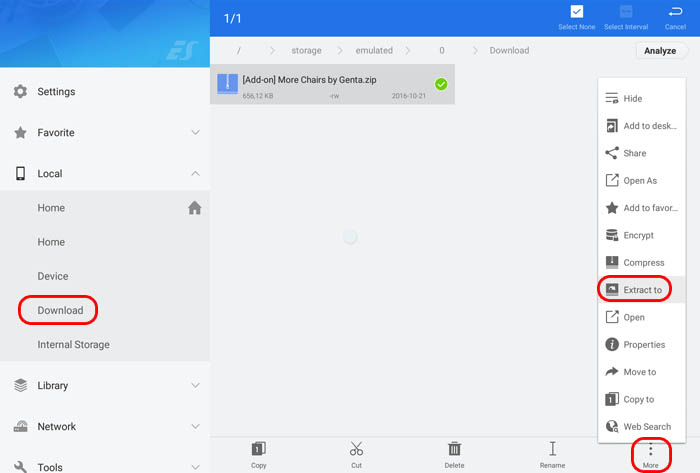 First make sure you've got the latest versions of ES File Explorer! Open the ES File Explorer app once you've downloaded an . The screen might go black for a while but just wait for it to load! If the add-on you downloaded is a . Make sure you've got the latest update for Minecraft Pocket Edition. It will only work for versions above 0. Go to our section for add-ons and find one which you want to install.
For this example we downloaded the More Chairs Add-on. You can find all your downloaded files in your Downloads folder. Long-tap on the zip file to select it. A window should now pop up.